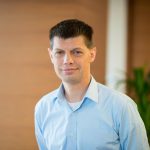 Jean Pierre
Good morning,
We are back in France and want to express our satisfaction with this trip.
We would like to underline the excellent organization of the Vietnam à la carte agency – Vietuniquetravel in Hanoi for this "Vietnam à la carte" stay which immersed us in real Vietnamese life, which made us discover the diversity of the populations of this region, country and scenic beauty.
We were also delighted by the quality and kindness of the three successive guides who accompanied us on this trip without forgetting the professionalism of the drivers.
We will not fail to recommend this agency to our contacts interested in this kind of trip.
Thank you for your attention.
Very warmly